ONCE UPON A TIME IN THE FIELDS OF MONTEREY
In the latest issue of International Artist Magazine, 97, June/July 2014, is published my latest article titled: Once Upon a Time in the Fields of Monterey. A step by step article on the making of my painting "Lunch Break: Homage to Pyle".
Read the story behind the painting in the latest issue of IA magazine, available here in PDF format for your reading.
best,
Warren
Click here to read this article in PDF format.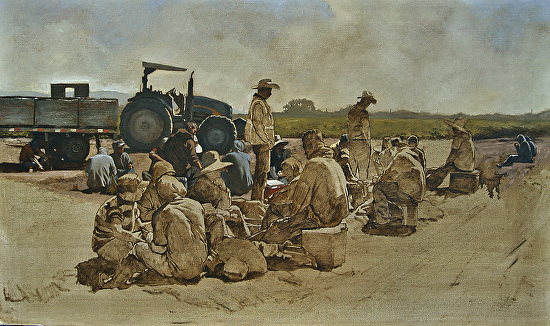 "Lunch Break: Homage to Pyle" in progress, 24" x 40" oil on canvas, 2013.