Welcome to Warren Chang Fine Art
MONTEREY NOW: WARREN CHANG-- FIRST 50 COME SIGNED AND NUMBERED.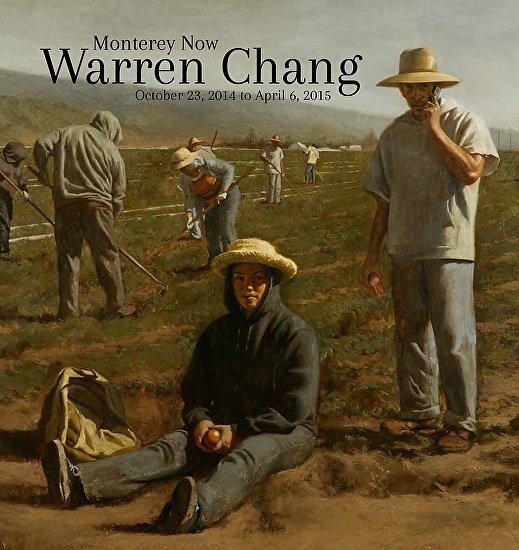 Pre-order ships November 1st. The first 50 copies come signed and numbered.
CLICK HERE TO ORDER MONTEREY NOW: WARREN CHANG
Monterey Now: Warren Chang is an exhibit catalog produced by Flesk Publications, the Monterey Museum of Art and the Winfield Gallery to coincide with Warren Chang's show held at the Monterey Museum of Art La Mirada running from October 23, 2014 to April 6, 2015. Over a dozen paintings are on display, including a series of preliminary studies and drawings.
This catalog reproduces the works represented. Each work of art has been carefully photographed and color corrected to meet Chang's high standards. An Essay and interview by Charlotte Eyerman (Executive Director, Monterey Museum of Art), essay by Karen Crews Hendon (Chief Curator, Monterey Museum of Art), as well as an "In the Studio" essay written by John Fleskes (Flesk Publications publisher) highlighted with a process section showing Chang's latest painting "Checkers at Custom House Plaza." A series of new photographs of Warren Chang in his studio is also included.
Warren Chang is nationally recognized for his realist paintings of biographical interiors and local fieldworkers of the Monterey County area. Chang creates subtle narratives that celebrate the human spirit. A native of Monterey, his work is also inspired by the novels of John Steinbeck and the magnetic beauty of the region.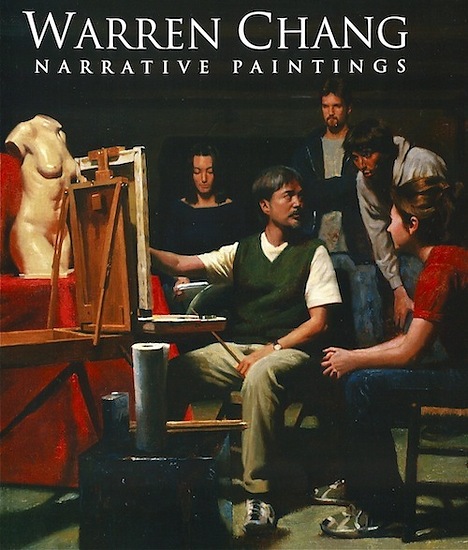 Warren Chang: Narrative Paintings, signed edition available from Flesk Publications
Contact Warren at his studio:
tel: 831-277-8474


Represented by: Hauk Fine Arts, 206 Fountain Avenue, Pacific Grove, Ca, 93950, tel: 831-372-6007, e-mail: haukfa@pacbell.net, www.haukfinearts.com.
and
Winfield Gallery, Dolores Street, Carmel, Ca 93921, tel: 831-624-3369, e-mail: chris@winfieldgallery.com